Improve Options Design PRO
Make the native Opencart options look great

Improve Options Design PRO
Make the native Opencart options look great
Main features
Configure each option to be displayed as an image or as a list (text).
Set a custom image for each product option value.
Choose from where the option image will be obtained: if it will be the image configured globally for the option or the custom image configured to each value of the product option.
Zoom hover functionality to enlarge the image of each option when the mouse is positioned over an option.
Configure each functionality, fields and aspects of the extension.
Additional information
FRONTEND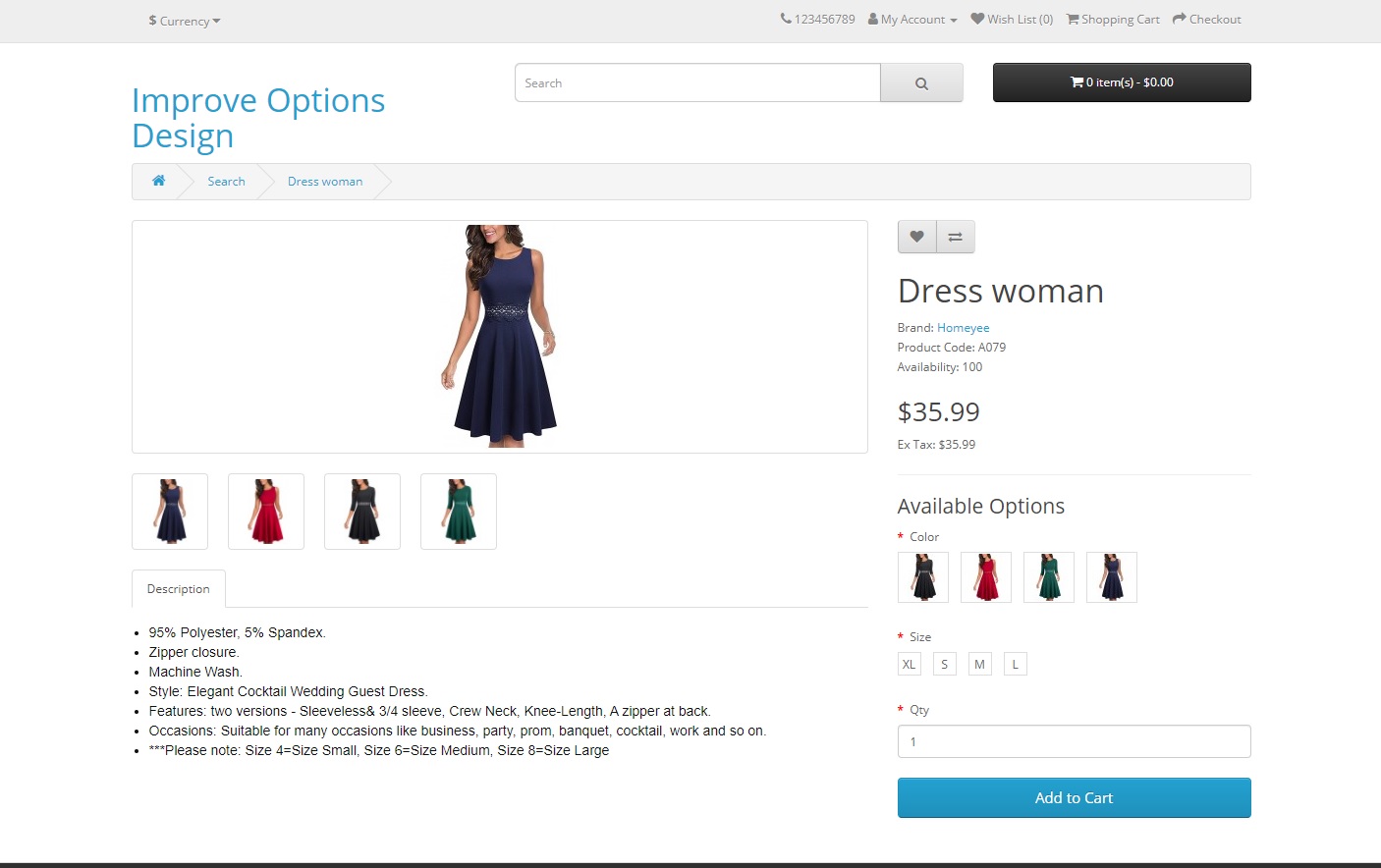 IMPORTANT NOTE BEFORE PURCHASE
About external modules
: If you have external modules that is changing critical product parts that can entry in conflict with this extension (like product options) is possible that you will have incompatibilities which needs to be solved by a quote,
ask for a quote
and our team will offer you the best price for it.
An incompatibility with your theme/extension is not motive of refund, we have to do a budget to adapt plugin to your needs. The refund will be applied in case that the custom develop is not possible. If you have doubts before purchase it, ask for possible extra quotes to our team.